In the left column of your Story editor, you'll see the prepackaged chapters that make up the current template.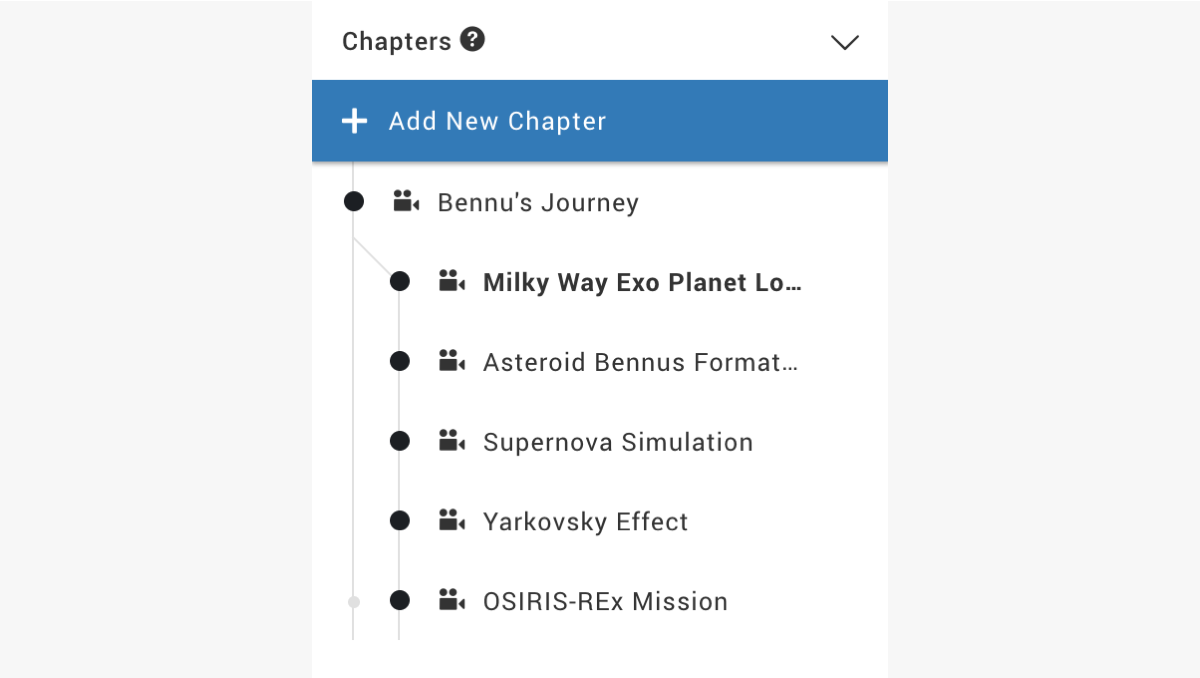 Click on any chapter in your story and you'll see an exclamation icon. This icon indicates that work still needs to be completed before you can publish your story.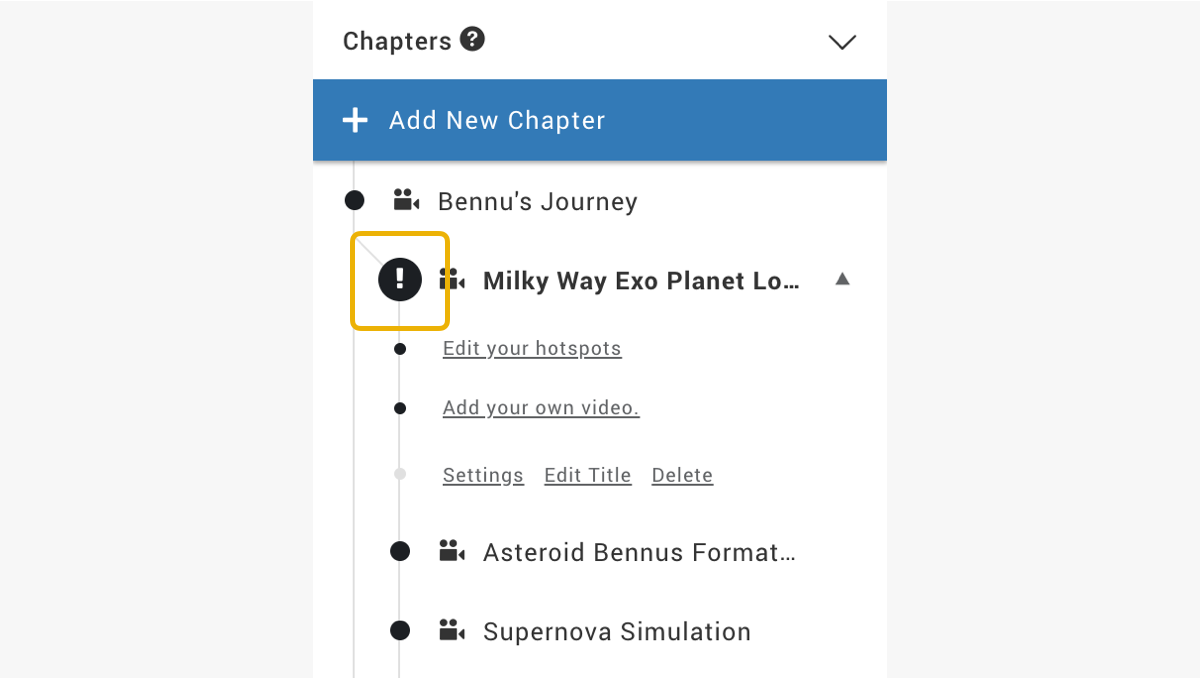 Note that all video and still images in a template must be replaced prior to publication. To swap out a video or image, simply click the "Add your own video" link below the Chapter.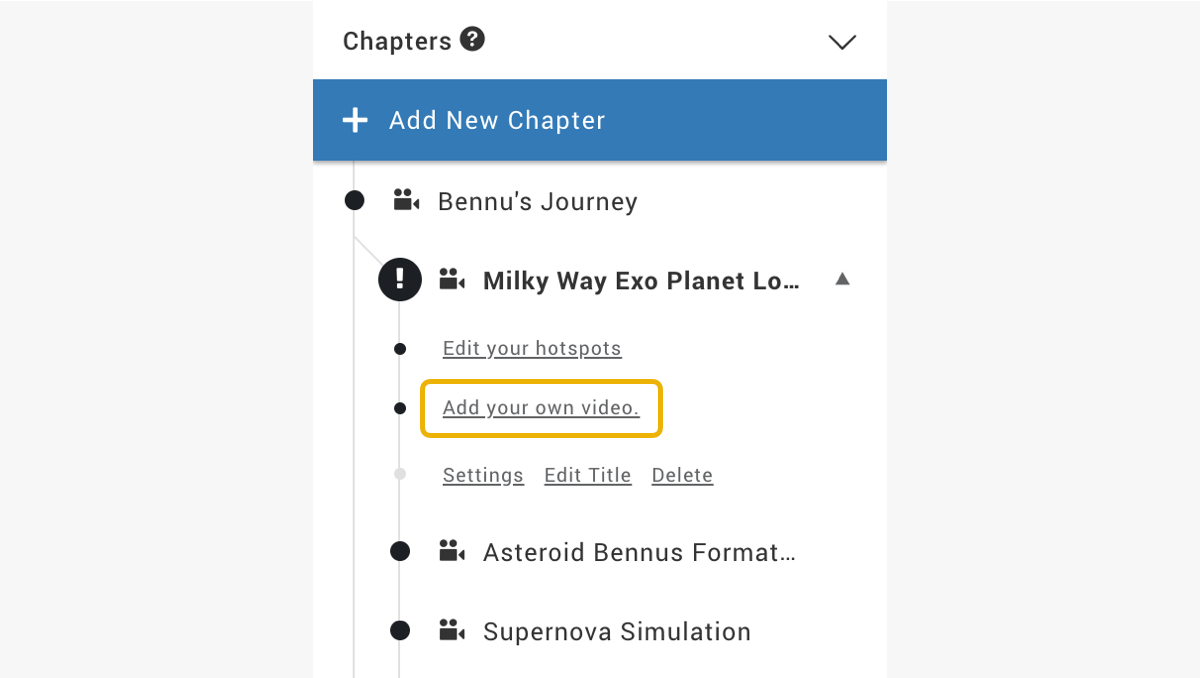 The Media Library window will appear. From here you can press the "Upload Media" button to upload a file from your computer.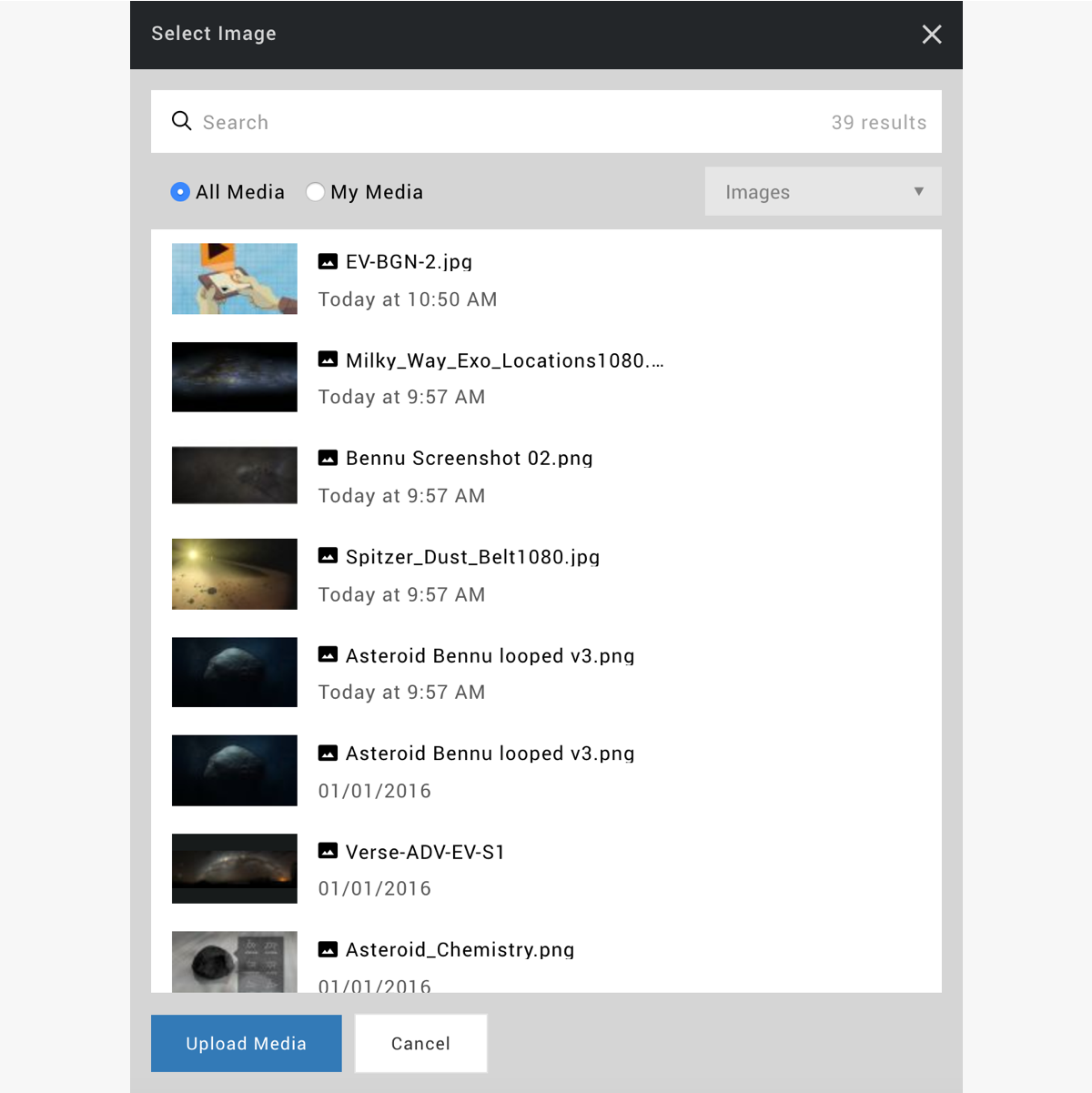 For best results, use videos that have a 16x9 ratio, such as standard High Definition which is 1,920 pixels wide by 1,080 pixels high. Verse accepts almost all video formats.
For more information on editing hotspots, see the Hotspots documentation.