Verse templates are pre-built Stories you can use to learn more about the types of interactive experiences you can create in the Verse Editor. Templates can be customized by replacing media files with your own and by adding, removing or reorganizing the chapters within.
Enhanced Video
The "Enhanced Video Template" plays a single linear video and offers the user a series of hotspots to jump to additional, supplementary videos.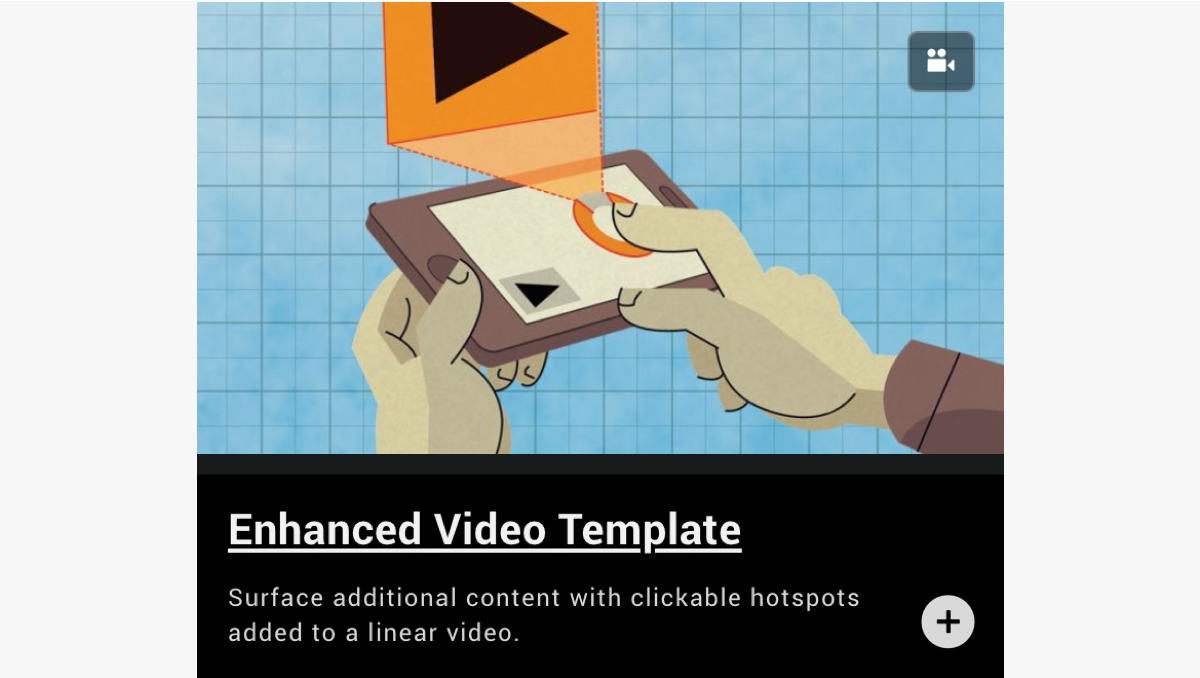 Multimedia Slideshow
Use the "Multimedia Slideshow Template" to create a swipeable series of videos and images.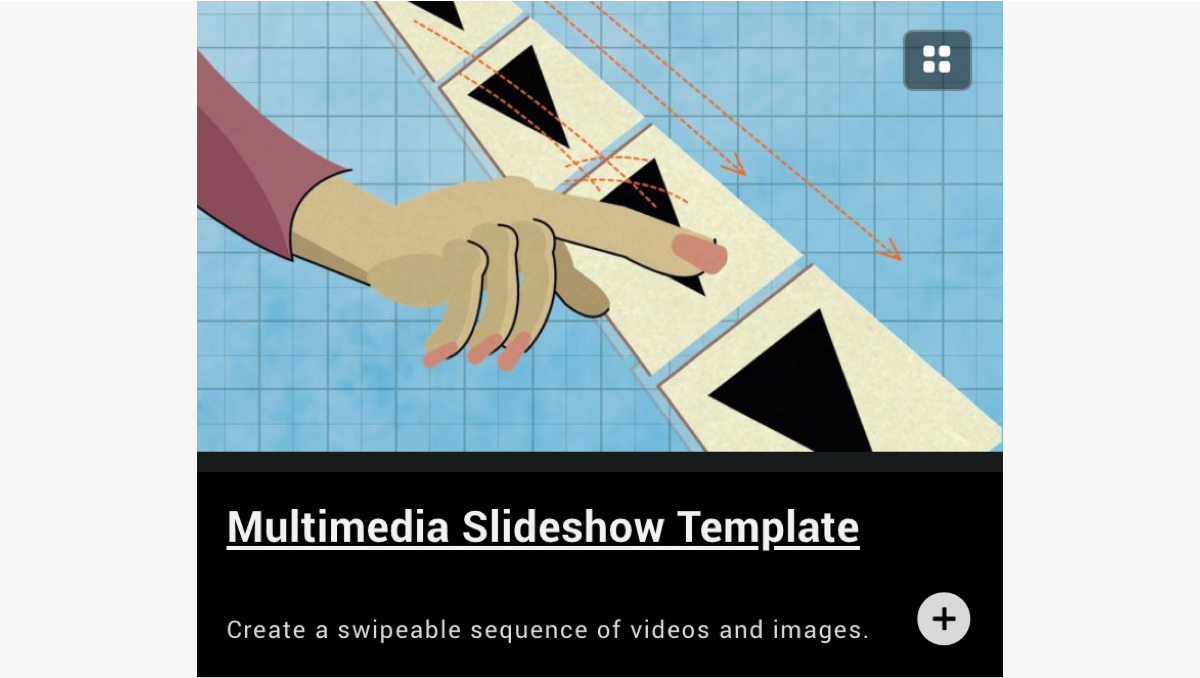 Explainer Template
The "Explainer Template" organizes multiple videos with a text-driven menu from which users can select what to watch next.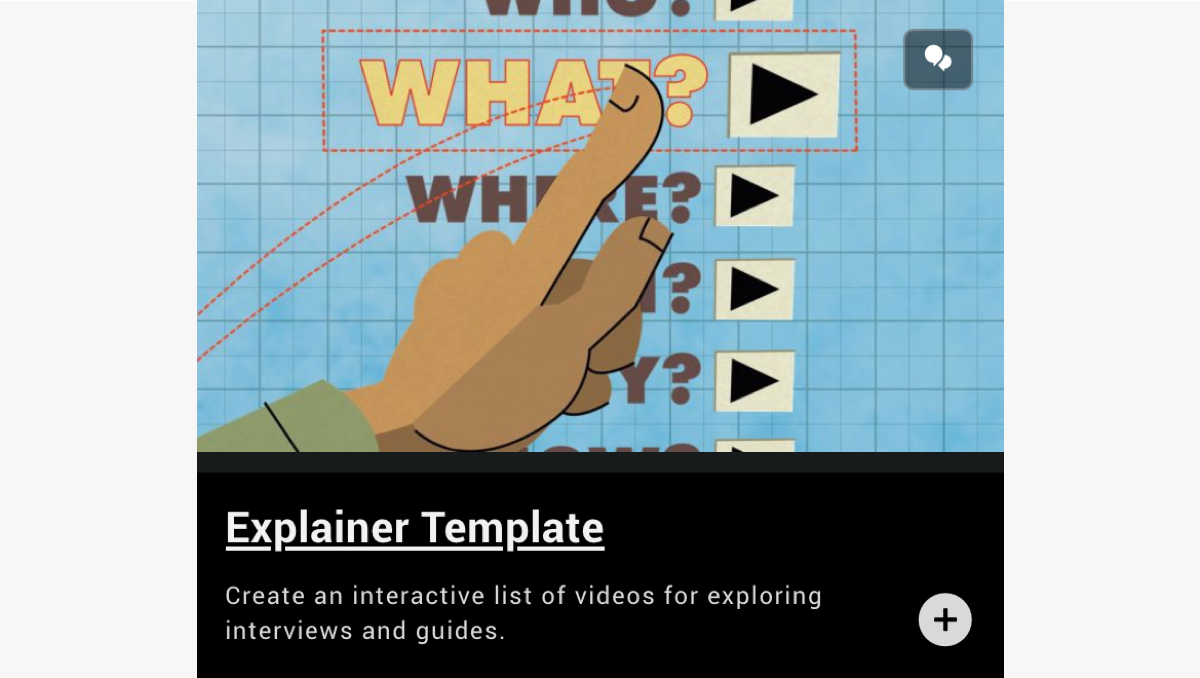 Video Menu
The "Video Menu Template" creates an interactive decision point over a looping video. Viewers can then choose which chapter to view next.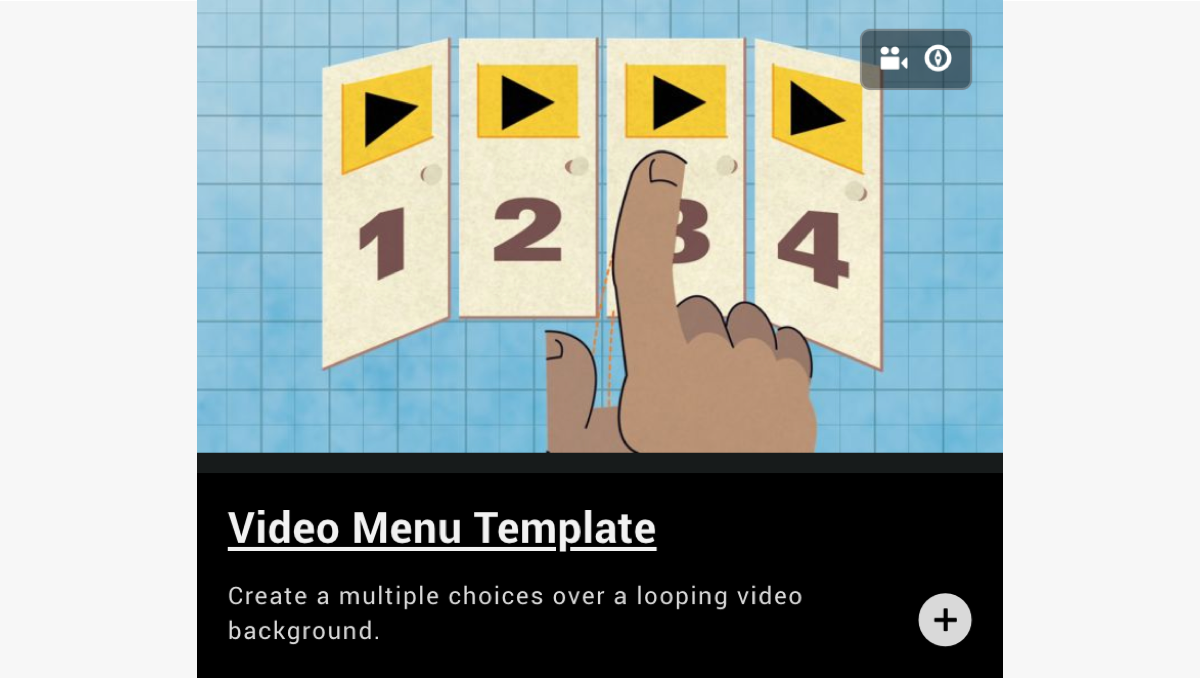 Expert Enhanced Video
The "Expert Enhanced Video Template" is a series of linear videos, each linking to different chapter types by way of hotspots.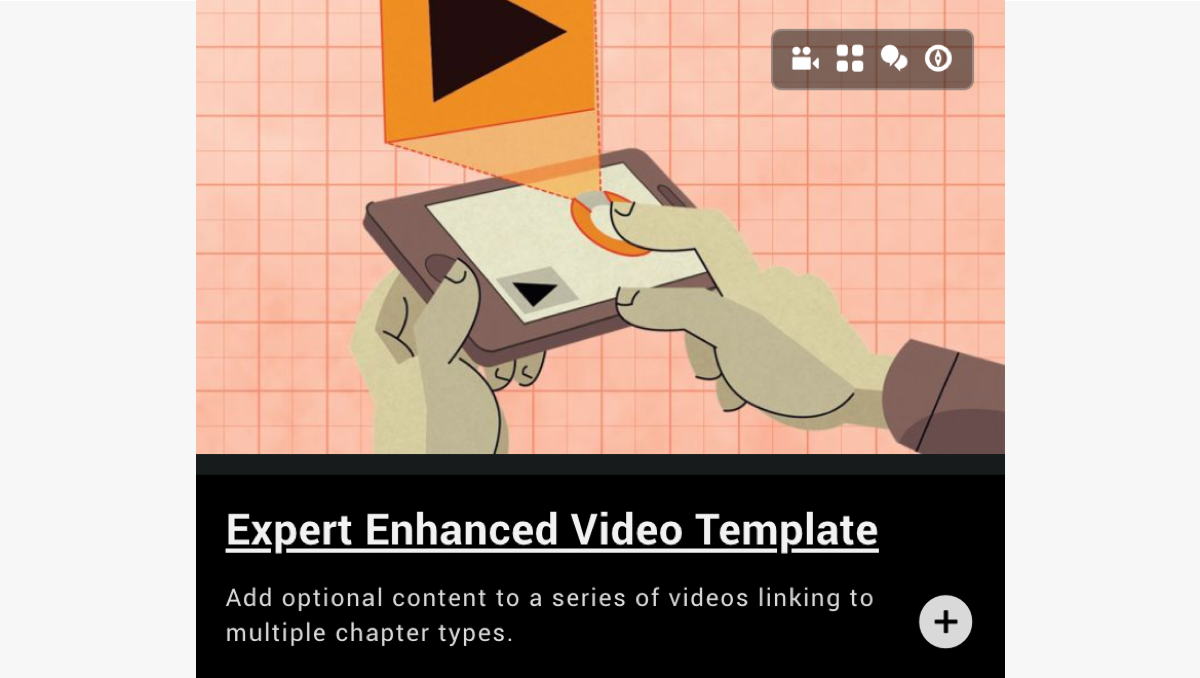 Expert Video Menu
Finally, the "Expert Video Menu Template" begins with an interactive decision point that connects to a rich assortment of options and looping videos. It is the most structurally complex template Verse offers.