Drag and drop slides in the Slides Menu to change the playback sequence of your Slideshow Chapter.
First, open the "Slides" pane on the right.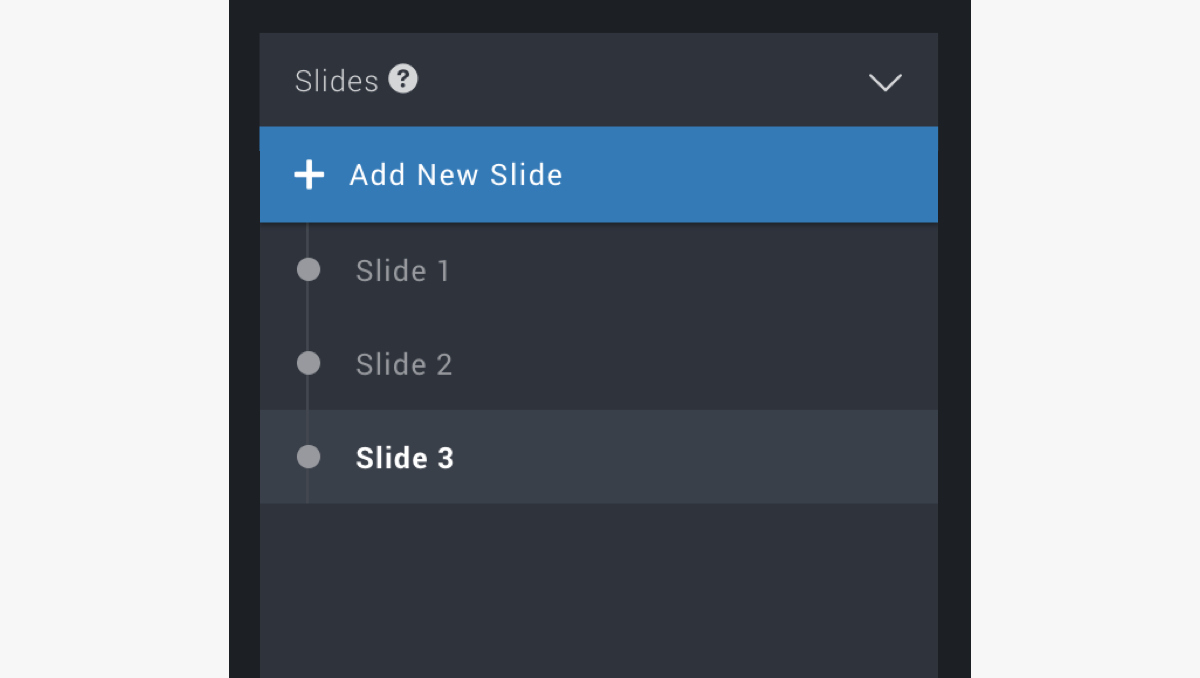 Drag and drop a Slide to its desired spot in the Slides list.
The slide has now been moved, and the "Slides" list reflects the new order.