Video Chapters require a video file. You can select any transcoded video to add to your Video Chapter from your Media Library.
Upload a Video
If you haven't set a video for your Chapter, you will be prompted to select one. You can directly click the "Select Media" button overlaid over the Chapter area.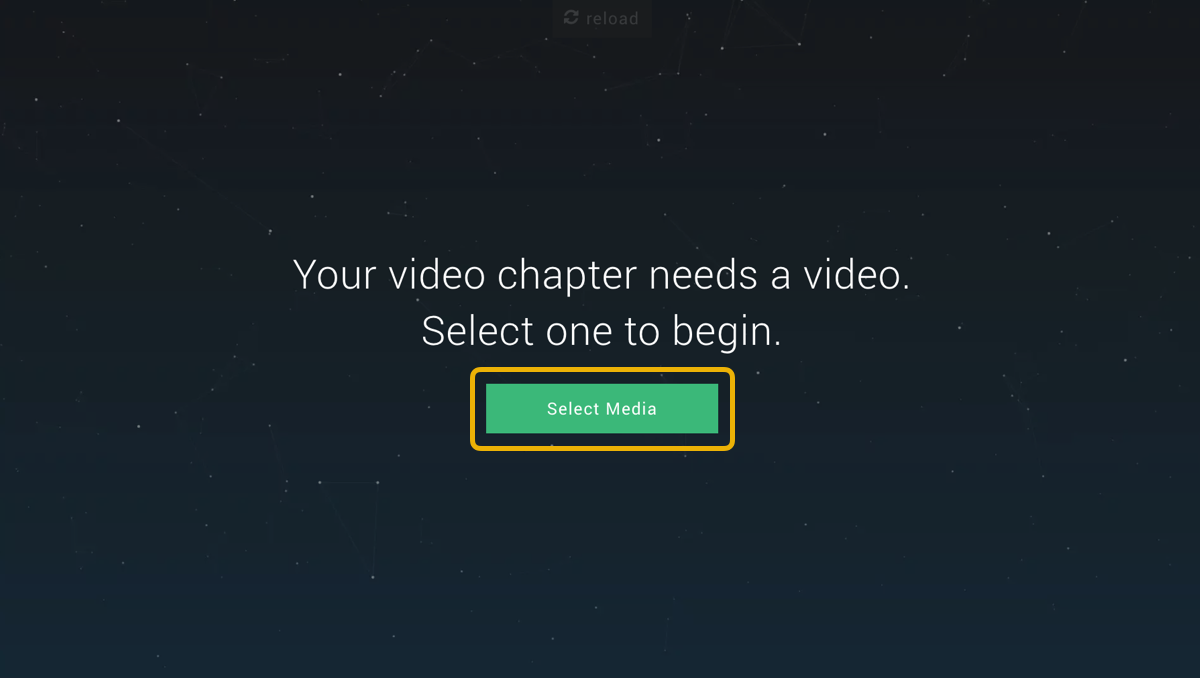 Alternatively, you can click the "Select Video" button in the "Video Chapter Settings" pane on the right.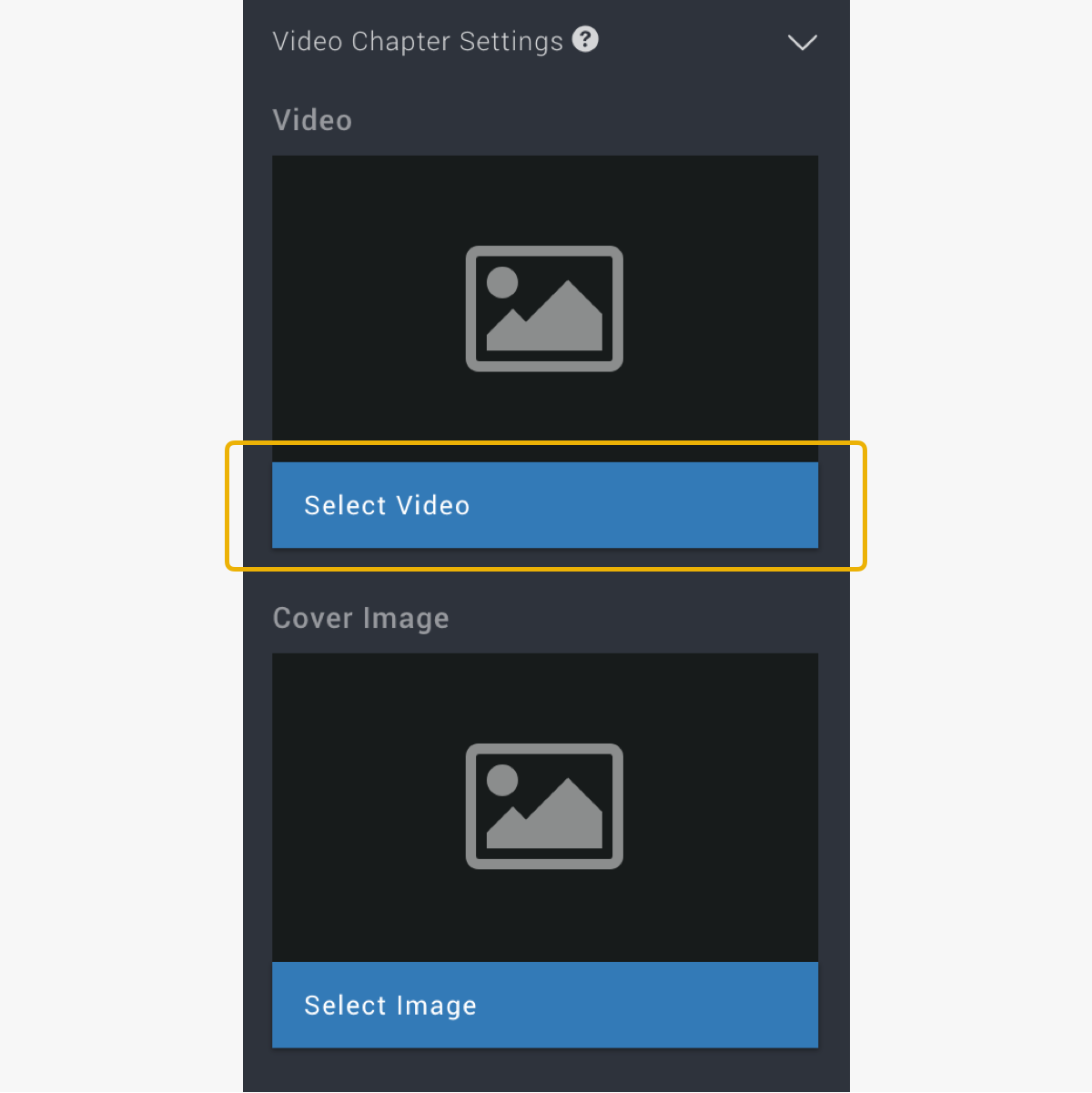 The Media Library modal will open. From here you can either select a video that's already been uploaded or press the "Upload Media" button to upload a file from your computer.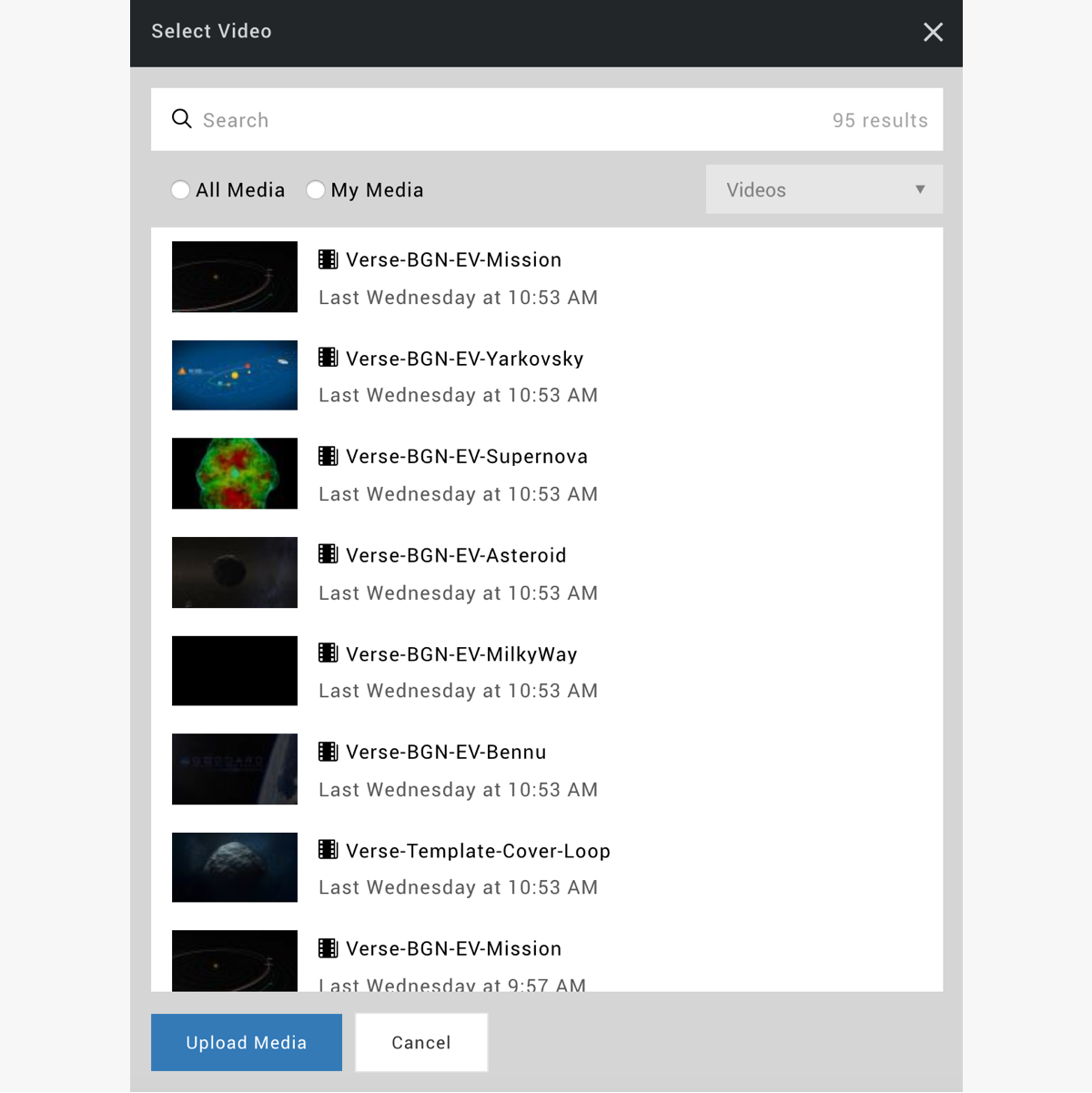 Video Format 
For best results, use videos that have a 16x9 ratio, such as standard High Definition which is 1,920 pixels wide by 1,080 pixels high. Verse accepts almost all video formats.